Christmastime, 2014: as we reflect on the Birth of Jesus Christ, let us, by extension, likewise reflect that:
Moral man must defend, honor and protect those who defend, honor and protect him.
Well said, well said..all those who have written to us sidebars of agreement with the notes earlier sent by others about, accompanied by photographs of, our American military, which is today very much ill-used and ignored, nay, in many cases, largely abandoned and forgotten, by the American Empire.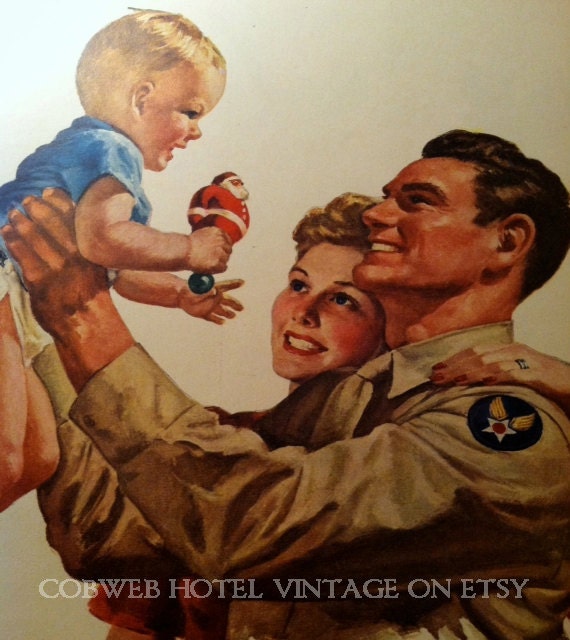 As young Daniel has now written so poignantly, it is important for us all to remember, at Christmastime and throughout the year, all of our forwardly placed representatives of the American people, some of whom wear the colors, some of whom do not.  All of whom serve our nation.
One of the great sadnesses of the present day for me, my having traveled so widely, is to witness the closing of so many American consulates and other points of service sponsored by the Department in so many countries for reasons of economics and philosophy.
The retrenchment into isolationism, which very may well represent, and I personally suspect is, the commonweal in America today, is in direct contretemps to the legitimate needs of Imperial power projection.
If the Americans like it or no, since the War, we are an Empire, indeed, the now singular surviving transcendent Empire in the world and there are duties, implicit and explicit, and national moral contracts attendant upon being Empire to include feeding, nourishing, loving and thanking Imperial troops and other representatives of Empire worldwide.
The Americans are and always have been very, very uncomfortable with the notion of America being an Empire.  I share their discomfort but that does not militate against the fact that America is an Empire, indubitably so, nonetheless.
It is very likely that most Americans, if directly asked to do and had the power to do, would revert to what is their notion, and my own, of an innocent America of a time prior to the Great War, with respect to our engagement in the world.
A bucolic time, what is now called "1910's America," a time just before the Americans went off to war to fight, bleed and die for the interests of an unknown, foreign King and, to this day, have never returned to their peaceful life of years prior.
The 1918 War, called so eloquently, yet so, so very innocently, by Mr. Wilson:  "The War to end all War," was instead a dreadful trap ensnaring within its jaws, and insuring for the Americans:
The War the Never Ends at All.
The American people have never been directly asked this question in a voting booth:
"Since The War, America is an Imperial force with attendant Imperial responsibilities, to most specifically include, endless military adventure…to far more so specifically include, killing large numbers of our young soldiers for reasons of, very dubious, justification:  Do you approve or disapprove of this sort of America?"
The elder Doctor Paul and his son, young Senator Paul, and others like them, amass substantial political capital investing in the idea of American isolationism, which has as its chief tenet:
"Absent overt foreign aggression, build a wall around America and let the rest of the world hang Herself."
One may well, quite plausibly, argue that our military chaps and others out there representing us at risk of life and limb, simply ought not to be in zones of danger, but they are in those zones of danger anyway, right now, at this very hour and as has been noted repeatedly in our history:
"It is politicians who start wars, it is those who wear the colors who must fight and die in those wars."
It is true that, left not directly attacked, America is in a position to simply not engage in foreign adventures, military or otherwise.
This notion of isolationism may very well represent the will of the American people and if it does, that debate must be had in public.
America is in a singularly unique historical position to simply pull up the drawbridge and support Herself by Herself.
No other nation can do anything remotely like that, nor has any other nation of consequence in world history, Imperial or otherwise, ever been able to do so.
That said, meanwhile, America is an Empire right now, today, at this very hour, aggressively and forwardly placed and She must protect, defend, love and nourish Her Imperial representatives with all good care, be they our military, Peace Corps, agents of The Department and any and all others duly sworn, credentialed and designated.
To honor, protect nourish and defend those who, in their brave turn, honor, protect and defend us, is a moral imperative from which we can, as a people, simply not blanch.
~~~~~~~~~~~~~~~~~~~~~~~~~~~~~~~~~~~~~~~~~~~~~~~~~~~~~
The rich man ought not be taxed at all~~he ought be compelled to employ and train the poor man~~directly~~personally.

 

 

~~In sunshine and in shadow~~I hold tight to the Republican view of time and money~~I write night and day~~yet~~while impecunious~~I am vastly overpaid~~in that taking pay to do what I love is unfair~~to my employer~~in a fair system~~under such circumstances~~I should pay him~~not he me~~I am far, far too old a man to be sexually confused~~praise Jesus~~but I am yet young enough to be politically confused~~is anyone not~~in an absolute sense~~I am a Catholic Royalist~~in a practical sense~~I am a Classical Liberal~~a Gaullist~~a Bonapartist~~an American Nationalist  Republican~~in either sense~~my head is soon for the chopping block~~to hasten my interlude with Madame La Guillotine~~I write without fear~and without favor of~any man~~ 

~~

 

Finis Origine Pendet…

 

 

The escape commences…

 

~~

 

September, 1957

 

~~

 

Saint Jane Frances de Chantal Catholic parochial school, called, by anyone of any background, simply: "Chan~al," a place where, of an autumn day in 1957, school,  for me,  began and ended in the first convening of the first grade in which a tiny nun, one Sister Dom Bosco, appeared before me, just behind the window appearing at far left of this photograph, and piped out this: "I may be small, but so then, is the Atom Bomb."

~~

My determination to escape school commenced immediately on hearing about this Atom Bomb business and took 16 dicey and arduous years to finally accomplish.~~

 

~~

 

Non Sibi

 

 

The escape continues…

 

 

~~

 

September, 1966

 

~~

 

The Cathedral Latin School

 

~~

 

 

Finis Origine Pendet~

 

 

  ~~Κύριε ἐλέησον~~

 

~The Original Angry Bird~~The Catholic University of America Screaming Red Cardinal Mascot~~

 

 

~~EX LIBRIS~~

 

Tuesday, December 16th,~Anno Domini Nostri Iesu Christi, 2014


Website: http://johndanielbegg.wordpress.com

http://www.linkedin.com/profile/view?id=122865699&trk=tab_pro

 http://www.facebook.com/JohnDanielBeggPublicAffairs

 http://www.tumblr.com/blog/theoldsoldiershome1952

http://www.facebook.com/john.begg.33

http://www.pinterest.com/johnbegg33/boards/

http://independent.academia.edu/johnbegg/Papers?s=nav#add

http://www.stumbleupon.com/stumbler/jtdbegg

Tweets: @jtdbegg

 http://www.linkedin.com/profile/view?id=122865699&trk=hb_tab_pro_top

"Jean-Marie Le Pen is a friend. He is dangerous for the political set because he's the only one who's sincere. He says out loud what many people think deep down, and what the politicians refrain from saying because they are either too demagogic or too chicken. Le Pen, with all his faults and qualities, is probably the only one who thinks about the interests of France before his own."~~
French actor~~Alain Delon




CONCEPT OF THE CATHOLIC AND ROYAL ARMY OF AMERICA (CRAA)

The Catholic University of America

Seal of The Catholic University of America

Motto~~Deus Lux Mea Est~~

Acta Est Fabula

The escape concludes…

~~

The Catholic University Of America, Washington, District of Columbia.

~~

1976, Anno Domini Nostri Iesu Christi.

~~

 

Acta Est Fabula.

~~

Deus Vult.

~~Our Ubiquitous Presence~~

The Queen~~

Our Ruler now 63 years on~~

Simply the best President we could ever hope to have~~