Darlings, well we recall our myths and legends, the most compelling of which is the story of Narcissus.
At The Imperial City, operatives, stare narcissistically, not moving, into any mirror they pass, for long periods and likely would not withdraw from that glass were there not pressing Imperial business to conduct.  They also likely are unaware that they are captive of the same supreme self-absorption as was Narcissus himself.
Consider dears that for most of mankind's sojourn here, most people never saw their image. They'd no idea what they looked like.  They looked at others and I guess thought they must look something like the others.
Mirrors, in general use, are very recent forms of hypnosis.
But not so for our Narcissus.  He saw his image in ancient legend.
I haven't the faintest idea as this is written if I am now dying or not. I know I will die someday, as will we all.
When I was about 4 years old, Grandpa Maternal took my sweet brother and I to the Bronx Zoo where I remember we sat on a bench and Grandpa said to me, ignoring my brother who was, very cruelly, considered socially maladroit:
"Little Giovanni, never go to the veterinarians.  If you do go to the veterinarians, they will find something wrong with you–they aren't being mean–finding something wrong with you is what veterinarians do–it's their job.  When they discover what is wrong with you, they give you pills and then send you to see other veterinarians, who are their friends, who give you other pills.
~
  This, by extension, is how the veterinarians get their daughters into Smith~~the home of "the four year lesbians."  Why so?  Here so:  Have you ever been to Northampton, MA–in WINTER–only the 82nd Airborne but why would they bother?  So the little daughters are left to their own devices.
Or, maybe send them here:
My sainted brother, who now works for the Holy Rex Papas at The Eternal City, who Grandpa ignored, was then about aged 7 and to my best knowledge and belief, has never seen a veterinarian of any kind from that day to this.
I on the other hand have spent a almost incalculable amount of time in the office of also incalculable veterinarians, all of whom give me pills, or surgeries and I eat pills all day.
Pills from the veterinarians are my sole diet.
The pills make me worse, not better.
This is dismal business so let us return to our friend Narcissus.
What you may ask dears is the connection between my fast-advancing years, my ceaseless trips to the veterinarians, my living on pills provided by them and our little friend Narcissus?
You see, as the myth, the legend of Narcissus unfolds, Narcissus has, as mentioned was then very commonplace, never seen himself.  He entertained himself gaily in the forests, without a care in the world and ate fruit from the trees.
As with all famous myths and legends, Narcissus then encountered that which would bring him to ruin–a GIRL.  Yes, a GIRL. 
He would not be the last and he, most assuredly, was not the first: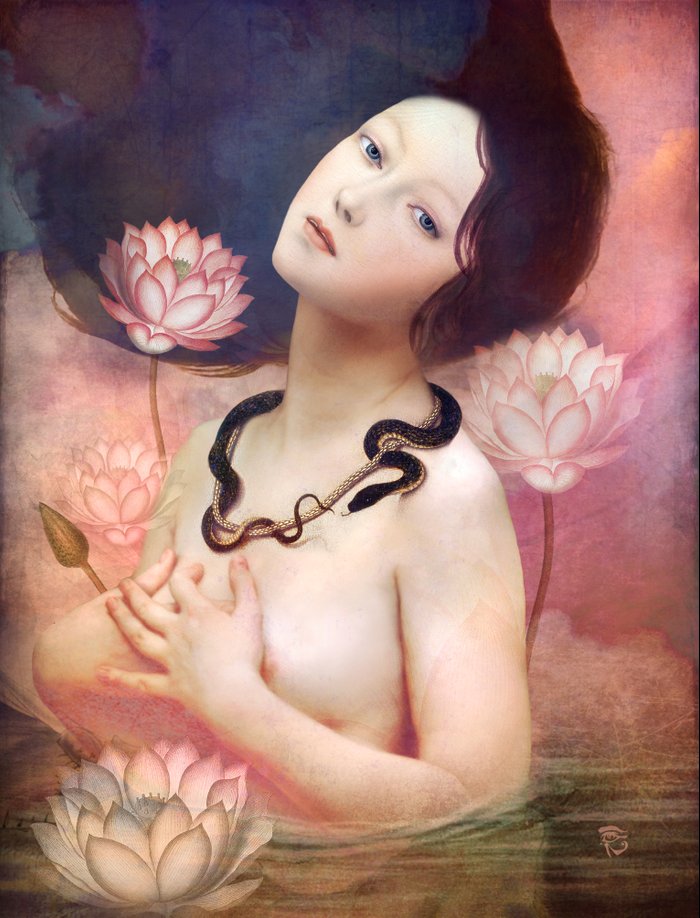 "Who first 

seduc'd

 them to that foul revolt?


Th'

 infernal Serpent; he it was, whose guile


Stird

 up with Envy and Revenge, 

deceiv'd

 


The Mother of All Mankind"
~~
Paradise Lost
Book One
 Verse 35
 Our Mr Milton
The girl's name was Echo and she was enraptured by Narcissus, bowled over–in LOVE with our boy.
Narcissus, in a response au current to today, snapped at Echo:  "What's up little girl, I ain't got time to play?"  He then gaily danced away.
Echo was crushed. She went to a canyon where, for the rest of her little life, she plaintively called out her name "Echo, Echo, Echo, Echo."
Utterly unknown to Narcissus, baby Echo had a potent and powerful friend who had undisputed dominion over a vast lake and could use her "Siren's Song" to call out to anyone she desired–for good or for ill.
Much put upon by the ill-treatment of her little friend Echo, Siren sent up her song, luring Narcissus to Her Lake.
Once at waterside, Narcissus bent over and beheld the absolutely, amazingly beautiful sight he had ever seen–HIMSELF.
Which circles us back to the men of The Imperial City, who have never seen anything as pretty and wonderful as themselves.
Which in addition of course, brings us back to BEGG 
It has often been said of Begg that "nobody in this City knows more about politics than does Begg–NOBODY"  This is meant as a compliment–can you even believe that? 
In earlier, better times, to say such a thing would bring out the gloves, the slap, the call-out and the next morning, pistols at ten paces.
Jimmy Gleason once said to me :"Johnnie, why does all your work seem to be about you somehow?" I said: "Jimmy, of all the things in this world to write about, what better thing to write about then Begg?" 
I say: My Word.
Never you mind that many of the men in Congress, most particularly in The Lower House, are dumpy, drunken, failed insurance salesmen to whom one day a bartender somewhere said: "Say, boy, why don't you run for Congress?"  The failed insurance agent, looking up from his drink, asked the bartender "What do I gotta do there?"  The bartender said "Get re-elected and thereafter: Nothing at all–except steal lots and lots of money."
This exposition explains why these guys come here and never leave:  They can't do anything else and they, after 40 years time, have, on a comparatively small, naked, taxable salary, net worths that are literally not legally possible.  
I SAID: NOT POSSIBLE.
Yet the men of The Imperial City are, above all, most enchanted with looking at themselves in mirrors.  As with our Narcissus.
Rejoining our hero by the lake, we find that Narcissus literally could not tear himself away from his image in the lake and so died there of starvation.
But what a way to go.  To die young and pretty.
Now, to Begg.
Recently, I've written notes about the poets Shelley and Keats and Lord Byron, all of whom were simply gorgeous men, all of whom so wonderfully, so luckily,  died in their 20's.
When young, I was myself, simply gorgeous and WILD. Wild perhaps well beyond the near comprehension of most readers here.
Yet, I never met a mirror I didn't simply fall into. Nobody and I do mean nobody has stared, longer or more lovingly into  mirrors then myself.
Most expected that my WILD behaviour would kill me me very young, but I gave that no thought at all.
I concentrated on being WILD and falling into mirrors.  Lads would pull me out and say now and then, "I think Begg has married that last mirror."
I was, from youth, the latter day Narcissus.  Many the time that fellows would ask where is Begg now and the answer would come either with another girl or fallen into a mirror–many times I had to be lifted out by my fellows.
Never, in youth, was I more enchanted by anything–no girl, no money, no social prospects to any degree as near as much as I was with myself.
Of our lifetimes, Jimmy Dean, as with the romantic poets, died so wonderfully young.
So did Jack, of whom the playwright Tennessee Williams, ever handy with a quip said, when asked Jack's prospects for the White House, while shooting with him in Florida:
"Entirely too good looking for the American people, hunney."
So now Begg eats pills for a living–given him by sundry veterinarians.
My beauty now faded, my youth long fled I face that most awful of all prospects:  OLD AGE and its attendant infirmities.
And MORE PILLS from more veterinarians.
One such veterinarian, Pribut, you know old Pribut, mystifies me not because he is "Proudly Independent politically," when he is from New York and has never even met a Republican.  Proudly Independent, much like young Daniel–about whom, the less said the better except that he has never even heard the name of a Republican.
What truly leaves me at a misunderstanding about Pribut is that he tends professionally as a veterinarian to his patients feet and yet expresses not an iota of interest in my passion–The Sport Of King's~~thoroughbred horse racing.  Why so Pribut?  Here so, Pribut.  These horses weigh about 1200 pounds and run at 45 miles an hour but if one were to look at their feet, one would, casually, notice that where the leg meets the ankle, the horse's leg is about as wide as my wrist.  My wrist.
Why does this subject not enchant Pribut? 
His is, I realize, a small animal practice, a small animal practice primarily, I understand, I do—mostly pups–but even still–Pribut is a veterinarian.
At this late date, I am not getting outta here romantically young like Shelley, Keats, Byron,  Jack and Jimmy Dean. 
Or, to catch a lucky break in our modern days and get out beautifully young like Jack and Jimmy Dean: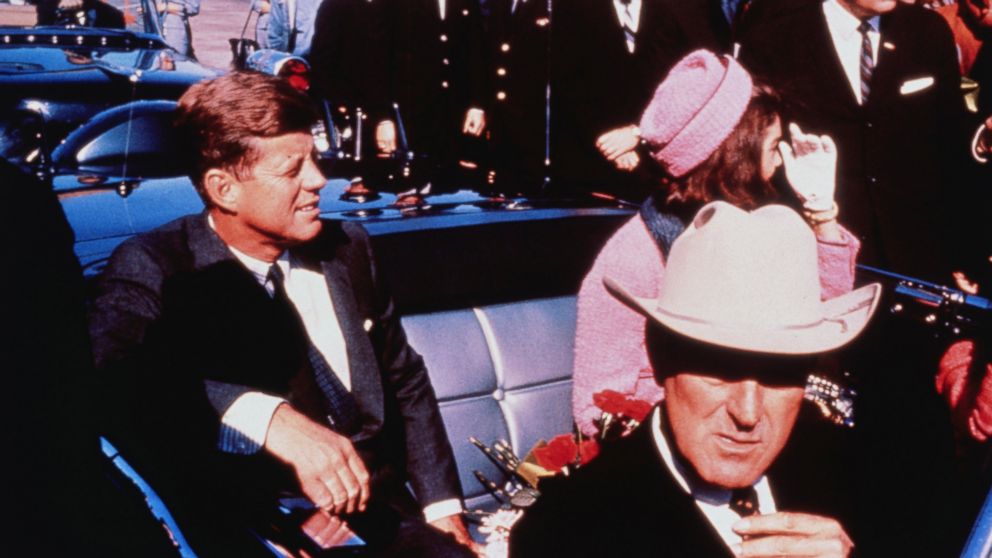 Old Age now stares hard back at me through the window and all day I eat:
PILLS
PILLS
PILLS
and still MORE PILLS.
from the veterinarians.
And to think that at age 4, in the Bronx Zoo, Grandpa Maternal told me, his voice now yet aging in my ear:
"Little Giovanni, never go to the Veterinarians."
#####################################################
IN THE NAME OF GOD.
AMEN
####################################################################
I wear the chain I forged in life.
How short the list one could compile of those of whom it can be said that fame and money did not deprave?
IL MIGLIOR FABBRO​
 At Washington, capital city of the terminally self-absorbed, mortal man holds to fleeting, feeble and fallible opinion, God immutable fact.
In sunshine and in shadow~~I hold tight to the Republican view of time and money~~I write night and day~~yet~~while impecunious~~I am vastly overpaid~~in that taking pay to do what I love is unfair~~to my employer~~in a fair system~~under such circumstances~~I should pay him~~not he me~~I am far, far too old a man to be sexually confused~~praise Jesus~~but I am yet young enough to be politically confused~~is anyone not~~in an absolute sense~~I am a Catholic Royalist~~in a practical sense~~I am a Classical Liberal~~a Gaullist~~a Bonapartist~~an American Nationalist  Republican~~in either sense~~my head is soon for the chopping block~~to hasten my interlude with Madame La Guillotine~~I write without fear~and without favor of~any man.

 

At Washington, capital city of the terminally self-absorbed, mortal man holds to fleeting, feeble and fallible opinion, God immutable fact.

In sunshine and in shadow~~I hold tight to the Republican view of time and money~~I write night and day~~yet~~while impecunious~~I am vastly overpaid~~in that taking pay to do what I love is unfair~~to my employer~~in a fair system~~under such circumstances~~I should pay him~~not he me~~I am far, far too old a man to be sexually confused~~praise Jesus~~but I am yet young enough to be politically confused~~is anyone not~~in an absolute sense~~I am a Catholic Royalist~~in a practical sense~~I am a Classical Liberal~~a Gaullist~~a Bonapartist~~an American Nationalist  Republican~~in either sense~~my head is soon for the chopping block~~to hasten my interlude with Madame La Guillotine~~I write without fear~and without favor of~any man. 


~~

 

Finis Origine Pendet…

 

 

The escape commences…

 

~~

 

September, 1957

 

~~

 

Saint Jane Frances de Chantal Catholic parochial school, called, by anyone of any background, simply: "Chan~al," a place where, of an autumn day in 1957, school,  for me,  began and ended in the first convening of the first grade in which a tiny nun, one Sister Dom Bosco, appeared before me, just behind the window appearing at far left of this photograph, and piped out this: "I may be small, but so then, is the Atom Bomb."

~~

My determination to escape school commenced immediately on hearing about this Atom Bomb business and took 16 dicey and arduous years to finally accomplish.~~

~~

 

 

 

Non Sibi

The declaration that:

"I am here to save mankind," means that:

"I am here to rule mankind."

 

 

The escape continues…

 

 

~~

 

September, 1966

 

~~

 

The Cathedral Latin School

 

~~

 

 

 

 

  Finis Origine Pendet

 

 

~~

Κύριε ἐλέησον

~~

 

~The Original Angry Bird~~The Catholic University of America Screaming Red Cardinal Mascot~~

 

 

~~EX LIBRIS~~

 

~~

 

 

 

THEOS EK MĒCHANĒS

 

 

 

~~

7th March Saturday,  Monday,   Anno Domini Nostri Iesu Christi, the 2020th


Website: http://johndanielbegg.wordpress.com

http://www.linkedin.com/profile/view?id=122865699&trk=tab_pro

 http://www.facebook.com/JohnDanielBeggPublicAffairs

 http://www.tumblr.com/blog/theoldsoldiershome1952

http://www.facebook.com/john.begg.33

http://www.pinterest.com/johnbegg33/boards/

http://independent.academia.edu/johnbegg/Papers?s=nav#add

http://www.stumbleupon.com/stumbler/jtdbegg

Tweets: @jtdbegg

 http://www.linkedin.com/profile/view?id=122865699&trk=hb_tab_pro_top






"Jean-Marie Le Pen is a friend. He is dangerous for the political set because he's the only one who's sincere. He says out loud what many people think deep down, and what the politicians refrain from saying because they are either too demagogic or too chicken. Le Pen, with all his faults and qualities, is probably the only one who thinks about the interests of France before his own."~~

 




Alain Delon~~Actor







John Daniel Begg raises cotton.

~~

In the Old South, the real Southland, we had a charming expression, when asked what an idle man did for a living:

~~

"Oh, he raises cotton."

~~

Which meant, he did absolutely nothing at all, as cotton,  "the white gold," raises herself.

CONCEPT OF THE CATHOLIC AND ROYAL ARMY OF AMERICA (CRAA)

THE CATHOLIC UNIVERSITY OF AMERICA

Seal of The Catholic University of America

 

Motto:

~~

Deus Lux Mea Est

~~

Acta Est Fabula

The escape concludes…

The Catholic University Of America, Washington, The Federal District of Columbia.

~~

1976, Anno Domini Nostri Iesu Christi.

 "Who first 

seduc'd

 them to that foul revolt?


Th'

 infernal Serpent; he it was, whose guile


Stird

 up with Envy and Revenge, 

deceiv'd

 


The Mother of All Mankind"
~~
Paradise Lost
Book One
 Verse 35
 Our Mr Milton

 

https://johndanielbegg.com/2016/03/09/the-infernal-serpent-he-it-was-whose-guile--stirred-up-with-envy-and-revenge-deceived-the-mother-of-mankind

How short the list one could compile of those of whom it can be said that fame and money did not deprave? 

 

~~

Deus Vult.

Ne plus ultra

Our Ubiquitous Presence

~~

Our Queen

Our Queen now 68 years on

~~

Simply the best President we could ever hope to have.

Regina ~ Fortuna Imperatrix Mundi