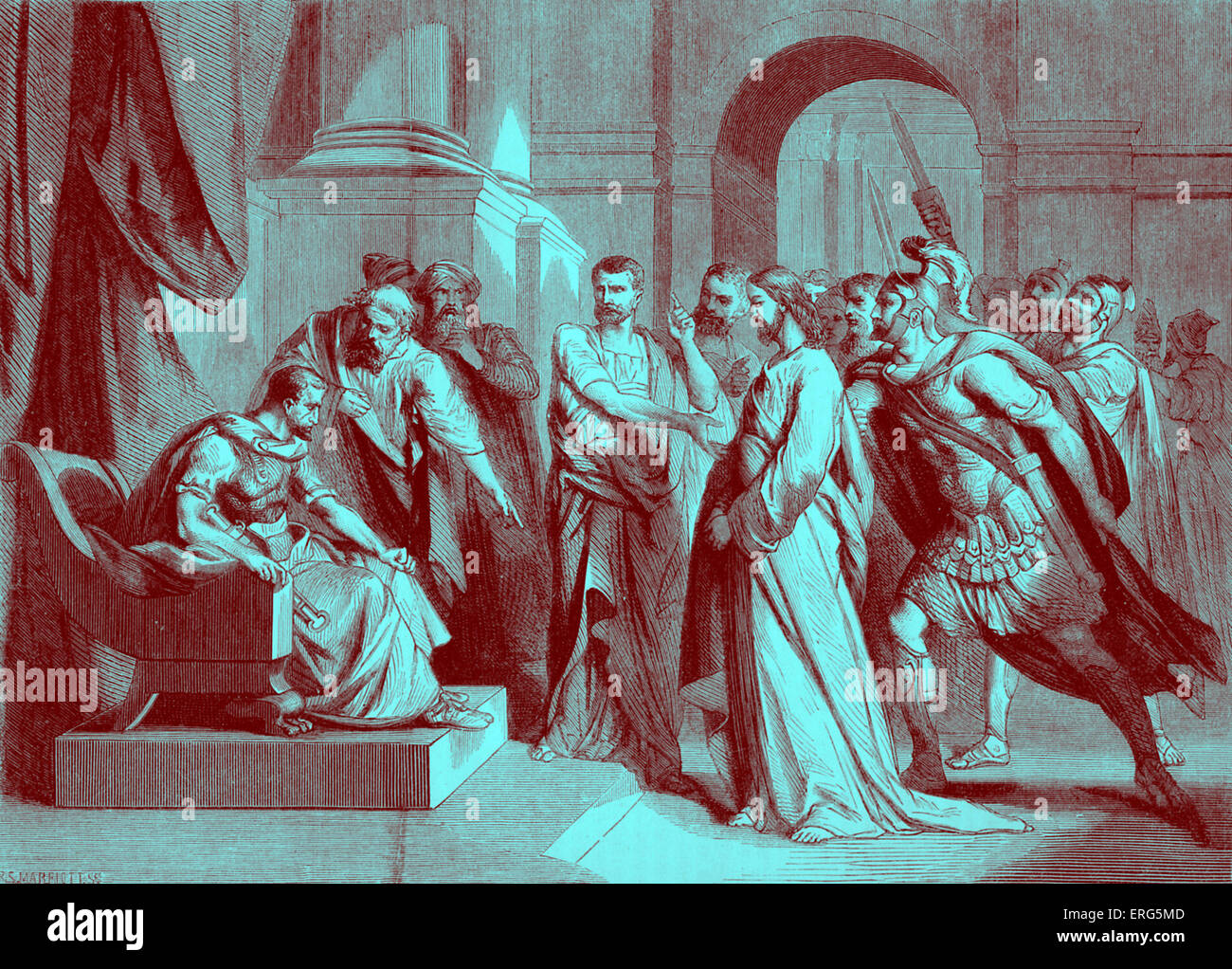 Francis'​ New Encyclical 'Fratelli Tutti' leaves us brothers without a Father (i.e. orphans)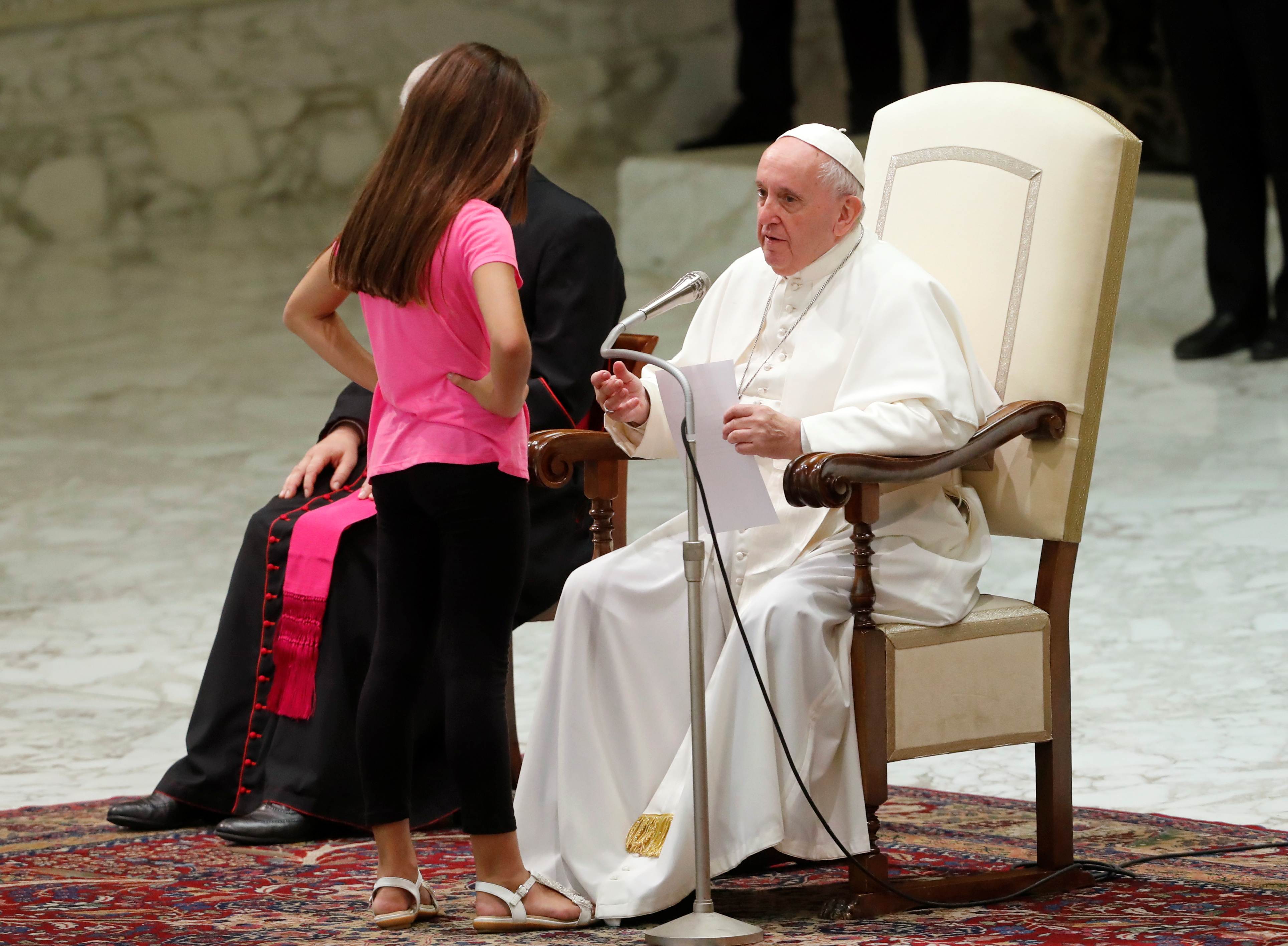 I thank my friend Sean Degidon for these observations today: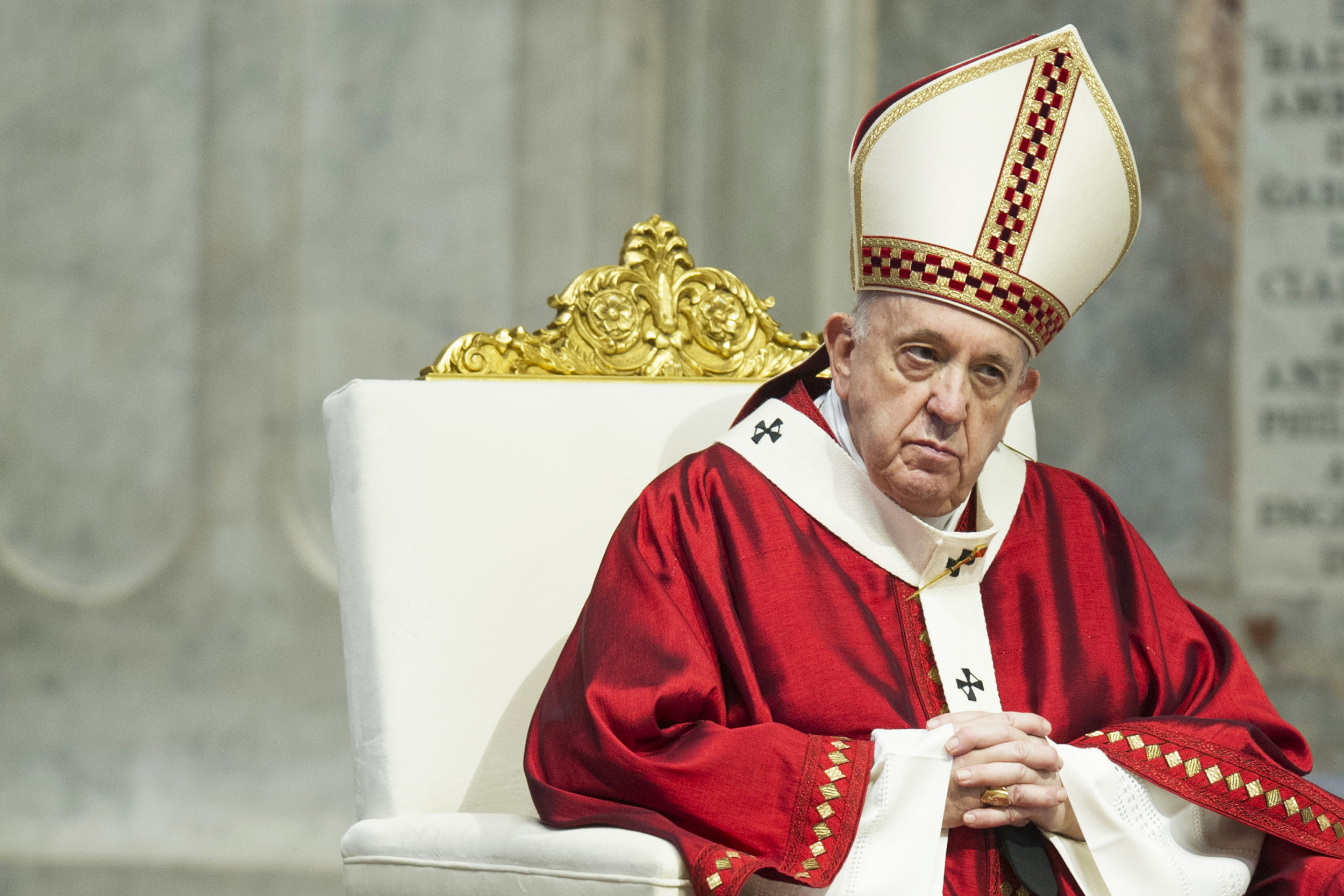 Yesterday, my pastor replaced the liturgy that the Roman Catholic Church normally serves with Environmentalist Humanism. The Penitential Act replaced confession of personal with "Environmental sins," the Glory to God was more focused on Mother Earth, and the Prayers of the Faithful and after Communion were pledges to elect public officials who will create global structures to prevent imminent Environmental doom and advance Progressive causes. As the proposed common bond is not Communion in the Blood of Christ, but "our Common Home" on Earth, the homily was consequently a saccharine, passive-aggressive remake of Sinners in the Hands of an Angry God (i.e. Carbon-emitters in the Hands of an Angry Gaia). However, short of petitioning our Great High Priest (Jesus Christ) it's hard to register a complaint when the pastor's innovations are quotes from Pope Francis' previous encyclical Laudato si'; and Francis' newest, Fratelli Tutti, is basically just a shift in focus from "our Common Home" to its common residents:
"Francis says he desires to contribute to the 'rebirth of a universal aspiration to fraternity' and 'brotherhood' between all men and women. 'Let us dream, then, as a single human family, as fellow travelers sharing the same flesh, as children of the same earth which is our common home, each of us bringing the richness of his or her beliefs and convictions, each of us with his or her own voice, brothers and sisters all,' the Pope writes." In Chapter One, titled Dark Clouds Over a Closed World, a bleak picture is painted of today's world which, contrary to the 'firm conviction' of such historical figures as the European Union's founders who favored integration, a 'certain regression' has taken place. The Pope notes the rise of 'myopic, extremist, resentful and aggressive nationalism' in some countries, and 'new forms of selfishness and a loss of the social sense.
"https://www.linkedin.com/embeds/publishingEmbed.html?articleId=7145065594379706875
It's painful to admit, but this interpolation is (to use a phrase of Francis' that deserves to survive his papacy) an "ideological colonization" of the Faith by Freemasonry:
"Bishop Schneider recalled that Freemasonry in general has always worked so that 'the entire mankind becomes unified, with the help of the three slogans – fraternité, liberté, égalité…' And this is to be 'global'… 'Liberty' means for them 'freedom from God and his Commandments, that we are completely free and can rule over ourselves.' That is exactly what is taking place today…the 'complete abandonment of the natural moral law' and finally also 'of God's Commandments.' 'Fraternity' means for the Freemasons that we are 'all brothers,' and most importantly, 'the equality of all religions.' Freemasonry tries to reduce mankind to a 'mere natural level,' 'that we are brothers only according to the flesh'…and not anymore, 'what Christianity had brought us, brothers in Christ, children in God.
'"https://www.linkedin.com/embeds/publishingEmbed.html?articleId=9174139923797636290
The language of Fratelli Tutti is prefigured in Human Community in the Pandemic Age, the Vatican's very Moralistic Therapeutic Deist response to #Covidcrisis:
"Nowhere in the document is it mentioned that God is our final end, that Christ is our hope, and that we need the grace of the Holy Spirit for both our moral conversion and a good moral life. Nowhere is the Church – the dispenser of the sacraments as a source of grace – mentioned either… In what way does the Academy's call for solidarity, equality, and 'access (to health care) for all without exceptions' differ from that of secular ideologies? This is a document issued from a prestigious body of the Catholic Church, yet there is no mention of Christianity or Christians, let alone Catholics. That a document is destined for all men and women is certainly not a reason for bracketing out its Catholic identity… Instead of a reductionist vision of a merely earthly utopia where all inhabitants can 'enjoy good living,' the document should have invited men and women into the life of Christ; it should have offered a strong message of hope with a rich eschatological vision 'that our present sufferings are not worth comparing with the glory that will be revealed in us' (Romans 8:18).
"https://www.linkedin.com/embeds/publishingEmbed.html?articleId=7076700801665882389
Only such a horizontal reduction of human nature can explain how the Chancellor of the Pontifical Academy of Social Sciences could say that "at this moment, those who best realize the social doctrine of the Church are the Chinese… They seek the common good, subordinate things to the general good.
"https://www.linkedin.com/embeds/publishingEmbed.html?articleId=7443264710640156598
This stands in stark contrast to the view of Joseph Cardinal Zen, who lives in China, and has suffered for criticizing the militantly Atheist, totalitarian state:
"The Holy See has done three things to kill our Church. The first is this secret…deal with Beijing. Because it is secret, the government can use it to demand from the people anything in the name of the Pope… The second horrible act was to legitimize the seven schismatic bishops [created within the state-established Chinese Patriotic Catholic Association]. The third, and even more terrible is this document for registration…joining the [state-controlled] Church? That's apostasy! I raised my voice, I wrote a letter to the Pope, and then to all the cardinals of the world, and nothing happened.
"https://www.linkedin.com/embeds/publishingEmbed.html?articleId=7371753503611697212
The most plausible explanation for why Cardinal Zen's plea has fallen on deaf ears, and that Pope Francis' retinue is a nexus of Globalism, financial and sexual scandal generally, passes through Theodore McCarrick:https://www.linkedin.com/embeds/publishingEmbed.html?articleId=8840829789857136845
The consequences of whether one defines Catholicism by the full and consistent witness of Scripture and Tradition, or by the "hermeneutic of rupture" that uses the most recent pope or ecumenical council to negate them, works its way down to the granular level of daily life – for bishops and priests, consecrated religious and laity alike. Consider the two nuns recently featured at America's respective party conventions:
"But the two sisters are not separated by a mere difference in appearance, or even in experience. The content of their words varies greatly. In an appeal for the defense of the unborn, Byrne reminded faithful listeners that 'As Christians, we first met Jesus as a stirring embryo in the womb of an unwed mother and saw him born nine months later in the poverty of the cave.' Campbell, meanwhile, got no more specific than sentimental appeals to the 'Divine Spirit' and one loose paraphrase of a verse from 'the Scripture that informs the three Abrahamic traditions.' It's a little strange—though not entirely surprising—that Sister Dede's speech contained more religious material than Sister Simone's prayer."https://www.linkedin.com/embeds/publishingEmbed.html?articleId=8739079481970372989
St. Paul tells us in 2 Thessalonians 2 that "the mystery of lawlessness" and "wicked deception" are already at work, but that The Great Apostacy and The Lawless One must arise from among baptized Christians before Christ comes. Ours is not to know when the latter erupts from the former, only to "give thanks…for salvation through sanctification by the Spirit and through belief in the truth [and to] stand firm and hold fast to the traditions that you were taught by us, either by word of mouth or in writing."
I continue to pray for Pope Francis – indeed more frequently and fervently than for any previous pope. However, nothing about Papal Infallibility (the papal corollary to Our Lord's vow that the Holy Spirit will not permit His Church to definitively teach error in dogma of Faith and Morals) exempts a pope from the same sins and vanities prone to us all. And if someone's intellect is darkened, the most loving and loyal prayer we can offer is not for his intentions, but the purification of his intentions.
Washington, DC, USA
Oremus pro invicem
Always Faithfully,
Jack Begg
Oremus pro invicem
In the name of God
Amen
Oremus pro invicem~~IN THE NAME OF GOD.AMEN
####################################################################Index Librorum ProhibitorumI wear the chain I forged in life.
How short the list one could compile of those of whom it can be said that fame and money did not deprave?
IL MIGLIOR FABBRO​
At Washington, capital city of the terminally self-absorbed, mortal man holds to fleeting, feeble and fallible opinion, God immutable fact.
~~~~~~~~~~~
The rich man ought not be taxed at all~~he ought be compelled to employ and train the poor man~~directly~~
~~The principal need in America today is~~financial and industrial De-Globalization~~to facilitate the promotion of the possibility for the average man to get and keep a good job with good benefits paid by the employer~~as was done not very long ago.~~~~Bene Nati, Bene Vestiti, Et Mediocriter Docti~~~~~La crema y nata~~~~~Artista de la conquista~ ~~In sunshine and in shadow~~I hold tight to the Republican view of time and money~~I write night and day~~yet~~while impecunious~~I am vastly overpaid~~in that taking pay to do what I love is unfair~~to my employer~~in a fair system~~under such circumstances~~I should pay him~~not he me~~I am far, far too old a man to be sexually confused~~praise Jesus~~but I am yet young enough to be politically confused~~is anyone not~~in an absolute sense~~I am a Catholic Royalist~~in a practical sense~~I am a Classical Liberal~~a Gaullist~~a Bonapartist~~an American Nationalist Republican~~in either sense~~my head is soon for the chopping block~~to hasten my interlude with Madame La Guillotine~~I write without fear~and without favor of~any man~~~~Finis Origine Pendet…The escape commences…~~September, 1957~~Saint Jane Frances de Chantal Catholic parochial school, called, by anyone of any background, simply: "Chan~al," a place where, of an autumn day in 1957, school, for me, began and ended in the first convening of the first grade in which a tiny nun, one Sister Dom Bosco, appeared before me, just behind the window appearing at far left of this photograph, and piped out this: "I may be small, but so then, is the Atom Bomb."~~My determination to escape school commenced immediately on hearing about this Atom Bomb business and took 16 dicey and arduous years to finally accomplish.~~~~Non SibiThe escape continues…~~September, 1966~~The Cathedral Latin School~~Finis Origine Pendet~ ~~Κύριε ἐλέησον~~Rejoice and Glad!!Amen~~~The Original Angry Bird~~The Catholic University of America Screaming Red Cardinal Mascot~~~~EX LIBRIS~~~~THEOS EK MĒCHANĒS~~Tuesday, 25th Aout,~Anno Domini Nostri Iesu Christi, 2020 Website: http://johndanielbegg.wordpress.comhttp://www.linkedin.com/profile/view?id=122865699&trk=tab_prohttp://www.facebook.com/JohnDanielBeggPublicAffairs http://www.tumblr.com/blog/theoldsoldiershome1952http://www.facebook.com/john.begg.33http://www.pinterest.com/johnbegg33/boards/http://independent.academia.edu/johnbegg/Papers?s=nav#addhttp://www.stumbleupon.com/stumbler/jtdbeggTweets: @jtdbegghttp://www.linkedin.com/profile/view?id=122865699&trk=hb_tab_pro_top http://www.linkedin.com/profile/view?id=122865699&trk=hb_tab_pro_top "Jean-Marie Le Pen is a friend. He is dangerous for the political set because he's the only one who's sincere. He says out loud what many people think deep down, and what the politicians refrain from saying because they are either too demagogic or too chicken. Le Pen, with all his faults and qualities, is probably the only one who thinks about the interests of France before his own."~~ French actor~~Alain Delon
CONCEPT OF THE CATHOLIC AND ROYAL ARMY OF AMERICA (CRAA)The Catholic University of AmericaSeal of The Catholic University of AmericaMotto~~Deus Lux Mea Est~~The escape concludes…~~The Catholic University Of America, Washington, District of Columbia.~~1976, Anno Domini Nostri Iesu Christi.~~Acta Est Fabula.~~Deus Vult.~~Our Ubiquitous Presence~~OUR Queen~~Our Ruler now 68 years on~~Simply the best President we could ever hope to have~~ ​Oremus pro invicemAlways Faithfully,Jack Begg
Washington, DC, USA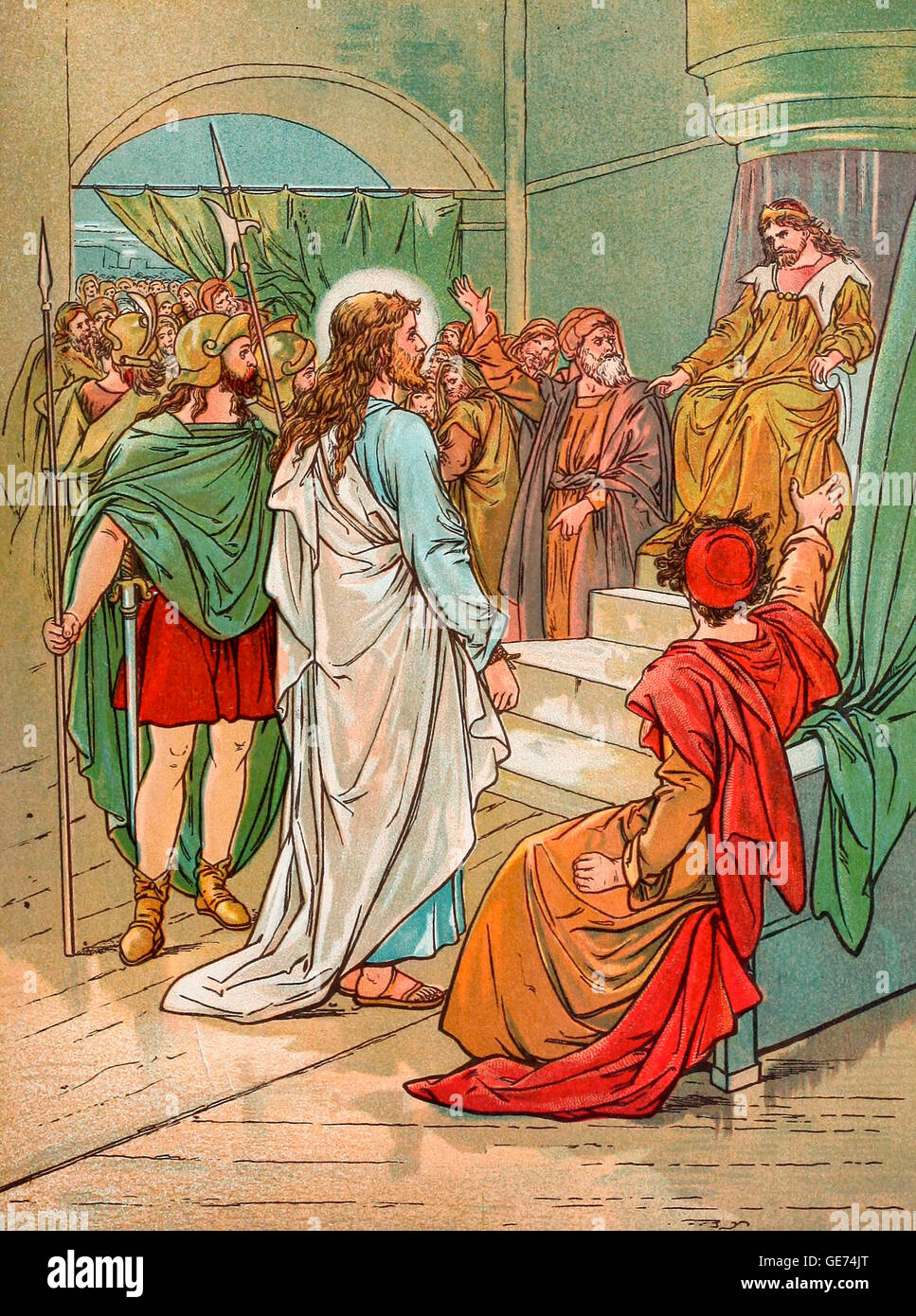 Washington, DC 5th October 2020